ABOUT US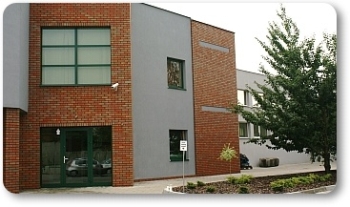 The SKRAMET company has been operating on the Polish market since 1989. We started with servicing local customers in the field of conventional machining.

Thanks to the quality of our products, we managed to meet the growing demand- we extended our offer and began cooperation with companies on both Polish and European Union market. Aiming at meeting new challenges, we have set our minds on modernization of our machines which include not only CNC digital machining centers for turning and milling but also CNC devices for machining and moulding pipes. We have already planned further investments for the nearest future.
We specialize in machining steel, brass, copper and aluminum. We also deal in the field of building (steel constructions).
Our experience in mechanical trade make us valuable partners for companies that decided to produce their brand goods in our factory. We take every effort to improve the production processes. Our clients remain satisfied with our services and we constantly acquire new contractors.
SKRAMET
has established position on the market; it is a dynamic and well-managed private enterprise.
The principle of our work is our customers' satisfaction
Sławomir Skiba